Shopping Cart
Your Cart is Empty
There was an error with PayPal
Click here to try again
Thank you for your business!
You should be receiving an order confirmation from Paypal shortly.
Exit Shopping Cart
Bible Baptist Church
in Shickshinny
Welcome to Bible Baptist Church
"For the Word of God and for the testimony of Jesus Christ." Revelation 1:9b
Sunday School : 9:30AM
Nursery Provided
Classes for all ages
Sunday Morning Worship: 10:45AM
Nursery Provided
Sunday Evening Worship: 7:00PM
Nursery Provided
Wednesday Evening: 7:00PM
Prayer Meeting
Youth Group
C-clubs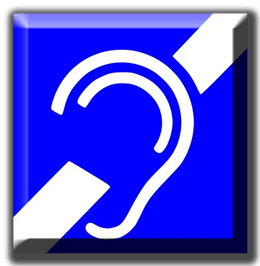 Deaf Interpretation Available!
We Are Handicap Accessible!
CAN A PERSON BE SURE OF GOING TO HEAVEN? YES!

1John 5:13 "These things have I written unto you that believe on the name of the Son of God; that ye may know that ye have eternal life, and that ye may believe on the name of the Son of God."

John 5:24 "Verily, verily, I say unto you, He that heareth my word, and believeth on him that sent me, hath everlasting life, and shall not come into condemnation; but is passed from death unto life."

ISN'T IT POSSIBLE THAT ALL PEOPLE WILL GO TO HEAVEN? NO!

Romans 3:23 "For all have sinned, and come short of the glory of God;"

Isaiah 59:2 "But your iniquities have separated between you and your God, and your sins have hid his face from you,..."

Romans 6:23 "For the wages of sin is death;..."

HAS GOD MADE A PARTICULAR WAY FOR PEOPLE TO COME TO HIM FOR ETERNAL LIFE IN HEAVEN? YES!

John 14:6 "Jesus saith unto him, I am the way, the truth, and the life: no man cometh unto the Father, but by me."

John 10:7, 9 "Then said Jesus unto them...I am the door: by me if any man enter in, he shall be saved..."

1Peter 3:18 "For Christ also hath once suffered for sins, the just for the unjust, that he might bring us to God..."

Acts 4:12 "Neither is there salvation in any other: for there is none other name under heaven given among men, whereby we must be saved."

IS THERE SOMETHING SPECIAL SOMEONE MUST DO IN RESPONSE TO CHRIST SUFFERING ON THE CROSS FOR US? YES!

Romans 10:9-13 "That if thou shalt confess with thy mouth the Lord Jesus, and shalt believe in thine heart that God hath raised him from the dead, thou shalt be saved. For with the heart man believeth unto righteousness; and with the mouth confession is made unto salvation. For the scripture saith, Whosoever believeth on him shall not be ashamed. For there is no difference between the Jew and the Greek: for the same Lord over all is rich unto all that call upon him. For whosoever shall call upon the name of the Lord shall be saved."

Acts 16:31 "Believe on the Lord Jesus Christ, and thou shalt be saved."

CAN WE BE SURE THAT WE ARE INCLUDED IN GOD'S OFFER OF SALVATION? YES!

John 3:16-18 "For God so loved the world, that he gave his only begotten Son, that whosoever believeth in him should not perish, but have everlasting life. For God sent not his Son into the world to condemn the world; but that the world through him might be saved. He that believeth on him is not condemned: but he that believeth not is condemned already, because he hath not believed in the name of the only begotten Son of God."

1Timothy 2:3 "For this is good and acceptable in the sight of God our Saviour; Who will have all men to be saved, and to come unto the knowledge of the truth."

CAN SOMEONE BE SAVED TODAY? YES!

2Corinthians 6:2 "Behold, now is the accepted time; behold, now is the day of salvation."

To be saved today and sure of Heaven when you die, recognize that you are a sinner and that your sins have separated you from God and that your only hope for salvation and heaven is in Jesus Christ and His finished work on the Cross of Calvary. Put your faith and trust in Him alone and His death and shed blood on the Cross, His burial, and His glorious resurrection from the grave. Call on Him now in a simple prayer asking Him to forgive your sin and save your soul. You can be sure He will listen when you pray. John 1:12 "But as many as received him, to them gave he power to become the sons of God, even to them that believe on his name."

0

/